A Legal Search and Staffing Leader in Texas
We focus on permanent search and temporary legal staffing, eDiscovery, document review and related solutions for law firms and corporations across Texas. We are able to provide top legal professionals given our experience, insight, proprietary database, and wide network of legal connections. Whether your law firm or corporate legal department is small, midsize or large, we can staff according to your individual legal staffing and e-discovery needs.
Custom-fit   We offer a full-service, specialized approach to filling temporary / contract, temp-to-hire, project or permanent / full-time attorneys & staffing –whatever your legal hiring need calls for, we will provide the solution.
Permanent Attorneys
(see www.momentumlegal.com)
Contract Attorneys
Office Managers / Firm Administrators
Paralegals
Legal Assistants
Legal Secretaries
Document review professionals
E discovery specialists
File Clerks
Other Legal Support
No matter how unique the skillset, knowledge base or niche expertise required, we routinely handle searches in all practice areas, tailoring our approach to fill your needs. With the benefit of our extensive resources, which include a state-of-the art proprietary database, we quickly identify the best candidates.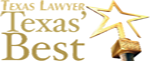 Voted best Texas-based legal search and staffing firm.