Scale your legal team quickly and cost-effectively
Temporary & Permanent Texas Legal Staffing
Whether you need an attorney, paralegal, legal assistant, legal administrator, or document review team, Momentum Legal Staffing offers flexible solutions to enable you to quickly expand to meet your clients' demands.
Full Service Legal Hiring Solutions
With a large database of top-caliber full-time attorneys, contract attorneys, paralegals, and other legal support personnel, we can quickly screen and submit a qualified candidate pool, as well as identify and deploy a capable project team. We offer cost-effective solutions that enable our clients to handle matters expeditiously and without long-term commitments. For temporary workers we handle all payroll and benefits matters, and ensure worker classification compliance. Contract candidates provide our clients an affordable way to add expertise without committing to permanent head count.
Your permanent legal team is the foundation of your business. Let us make it even stronger by providing you access to top talent – in all areas of law and at any experience level – that you won't find anywhere else. With the benefit of our extensive resources, we quickly identify the best permanent or temp-to-perm lawyers, paralegals, and other legal support personnel. Then, through a detailed process that includes an extensive interview, we evaluate each candidate to assess whether their personality, work style, and reasons for considering a job change are a fit for the culture of your company or law firm. This assessment is the key to our success in making the best long-term fit in any permanent hire. For more information regarding full-time attorney hires, see
www.momentumlegal.com
.
We put our expertise and talented legal staffing professionals to work for you. With access to more legal talent than any of our competitors, we can help you hire highly skilled attorneys, paralegals, and legal support personnel for your short and long-term contract assignments. We identify lawyers, paralegals, and other legal support personnel who are available and interested in working on a temporary or project basis. These contract projects range from document reviews to more substantive and complex assignments that require specialized expertise. Our contract professionals offer experience, skills, and a work ethic on par with the candidates we place in permanent positions.
Our goal is to help our clients reduce the cost and risk of document reviews by helping them better utilize the latest technologies and methodologies. Document review is a critical component of litigation and due diligence in transactions, but it also continues to be the most costly component. While advances in technology have improved workflow and made it easier to eliminate duplicate and irrelevant data, a skilled and experienced attorney review team is still indispensable. Our contract attorneys are all licensed and in good standing, and they are experienced in a variety of review and analysis tools. Because of our longevity in the Texas legal community, we know the best contract lawyers, many of whom have worked for us for several years, which reduces the turnover on our document review projects.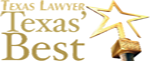 Voted best Texas-based legal search and staffing firm.
"When I need an outside recruiter, I reach out to Momentum because they take the time to understand exactly the type of candidate we are looking for to fill our position. Any recruiter can source candidates for skills; Momentum understands the importance of fit!"
"One of the most frustrating things about most recruiters is that they are not responsive. Jane breaks that mold. She is always very responsive to the point of being proactive about it. She also has a very accurate pulse on employer needs and candidate strengths. I highly recommend her – she is the best recruiter I have worked with since starting my legal career."
"Momentum is unlike any other professional search firm. Their integrity, honesty, and candor is unparalleled. I have worked closely with Momentum for many years and have been extremely impressed by the value they add to finding the "right" candidate.

You could not find a more professional and trustworthy group of individuals."
"Momentum always comes through and makes my challenge in finding a direct hire or a temporary placement less challenging. The firm's professional personnel, thoroughness in presentation, and reliability in response make them a pleasure in conducting business. Respect in the industry along with an inclusive data base of prospective candidates has earned Momentum the reputation of a first-class search firm. Momentum rocks!"
Commitment
Our extensive knowledge of the Texas legal recruiting market and our expertise in sourcing and screening candidates ensures that our clients receive the best attorney, paralegal, or other legal support candidate for every project or permanent hiring need.

Experience
The recruiters at Momentum Legal Staffing have tenures in the legal staffing industry that surpass that of our competitors – an average of 15 years' each. We put our legal network, proprietary database, and connections in the legal industry to work for you.

Results
As a leader in legal staffing in Texas, we provide our clients access to the best current candidates in all practice areas. Our high standards and unmatched knowledge of the Texas legal market have earned us the trust and confidence of law firms and corporations statewide.

Call Today to Get Started
As experienced Texas legal recruiters, we understand your legal staffing requirements and the types of expertise needed for a particular assignment.
Austin
512-920-6622
|
Dallas
214-821-1220 | Houston 832-239-5525